Sustainability is the basis for the design of the
business
Sustainability is the basis of our subsidiary Ence Biogas. The process has been designed to achieve the greatest energy self-sufficiency possible, with a self-consumption photovoltaic plant that generates most of the electricity necessary in the process.
In addition, the plants designed to minimize the natural resources used, providing for the filtration and purification of the water to allow its use in irrigation and its reuse in the plant.
On the other hand, the use of local waste is maximize, to minimize the carbon footprint associated with transportation to treatment facilities.
The biomethane generated is capable of promoting the decarbonisation of the heavy transport and maritime sectors, which are difficult to decarbonise.
The process is designed to achieve zero waste.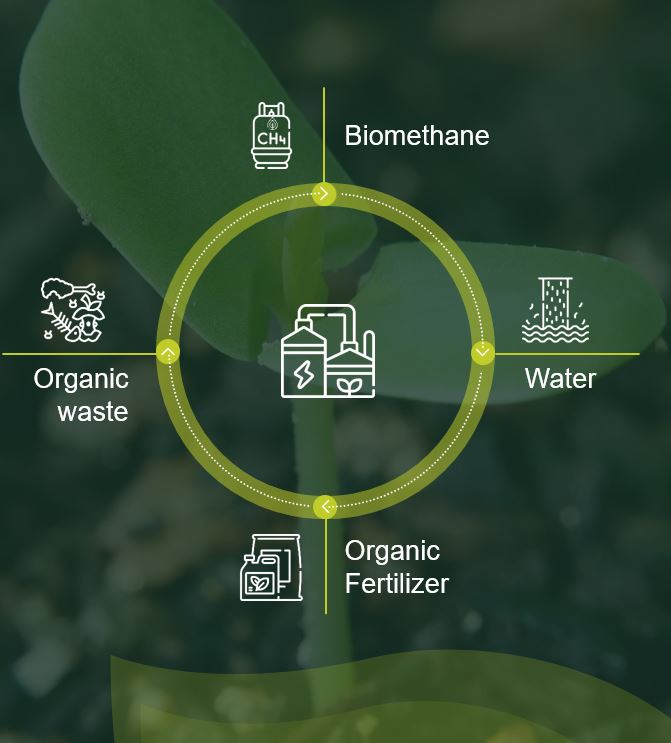 A BUSINESS ALIGNED WITH THE SUSTAINABILITY GOALS