Welcome from our Honorary President and President
Welcome from the Honorary President, Juan Luis Arregui
Thank you for visiting our webpage. We would like to briefly describe Ence Energía y Celulosa, and how it addresses the present and future.
At Ence, we want to be leaders in the total and sustainable use of trees and other natural resources for the production of special pulp and renewable energy.
Within this vision, and thanks to the work of an excellent team of professionals and collaborators, Ence has become a benchmark company in Europe in the field of eucalyptus pulp, leader in renewable energy generation from biomass in Spain, and founded on responsible and sustainable management of agroforestry resources.
We work, therefore, on adding value to the natural resources generated by forest and field crops in Spain, specifically in Asturias, Andalusia, Castilla-La Mancha, Extremadura and Galicia, where our pulp and renewable energy production plants are located, creating employment, which is mainly rural, and contributing to conservation of the environment.
On our website you can find complete information about our company and where we are heading, so I encourage you to continue to visit us and discover Ence.
With kind regards,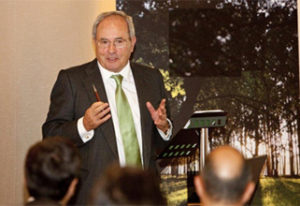 Juan Luis Arregui.
Welcome from the President and CEO, Ignacio Colmenares
Ence is a company firmly committed to sustainability, competitiveness and people.
In accordance with these values, our cellulose biofactories and renewable energy generation plants are today among the best in the world in terms of environmental management. And we continue investing and working to innovate and improve our processes, bringing environmental, social and economic benefits in the regions where we operate.
We also strive to be at the forefront of the forestry industry in terms of environmental management and contributing to the development of a strong, competitive and sustainable forestry sector, promoting forest certification and best management practices.
Looking ahead, Ence wants to take advantage of the opportunities presented by the pulp and energy market, thanks to a strong investment plan through to 2023 that will allow us to diversify our cellulose products and renewable energy technologies.
We will grow by providing products and energy that care for and improve the environment and meet the daily needs of all. We will strengthen our industrial reliability, aiming for environmental excellence and the safety of our people and facilities. We will help revitalize and invigorate the rural areas where we work.
Thank you again for visiting us.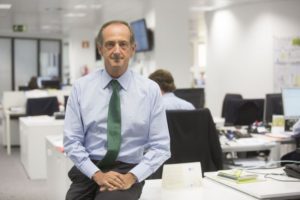 Ignacio Colmenares.