Pulp of the highest quality
Ence is the leading company in Europe in eucalyptus pulp production. We seek to offer the best solutions to meet our customers' needs in the paper industry, based on the quality of our products, our company's technical capacity and service, as well as our closeness to customers. To this end, we have a sophisticated, agile and rigorous logistics system.
Our biofactories in Navia (Asturias) and Pontevedra have a total high-quality eucalyptus pulp production capacity of 1,200,000 tons/year. At Ence we apply the most environmentally-friendly technologies and continuous improvement processes to strengthen our competitiveness and quality in our biofactories. Our goal of permanent improvement has earned us important environmental and quality awards internationally.
Our Navia biofactory has a production capacity of 685,000 tons per year. The ECF (Elemental Chlorine Free) process is used in this factory. In the Pontevedra biofactory, which has a capacity of 515,000 tons per year, we use the TCF (Total Chlorine Free) bleaching process. No chlorine compound is used in the process, but hydrogen peroxide as a bleaching agent.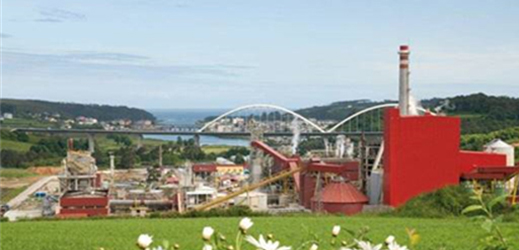 Navia
Capacity: 685,000 t/year
ECF Process
Port of embarkation: Ribadeo (28 km from the plant)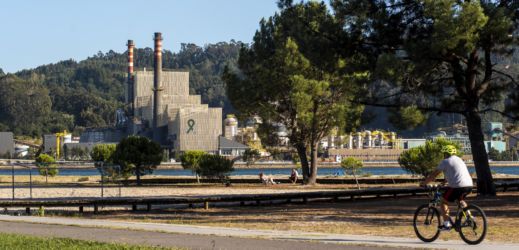 Pontevedra
Capacity: 515,000 t/year
Total chlorine-free process (TCF)
Port of embarkation: covered terminal in Marín (1 km from the plant)
Our pulp production is destined almost entirely to Europe, where the most demanding customers of the world's marketplace are found, to them we provide -on a daily basis- products adapted to their needs and special qualities which differentiates us from our competitors.
The qualities of our pulp and the advantages of our service allow us high penetration in the tissue paper segment, which is the one with the highest growth rate and in which we concentrate more than 60% of our sales, as well as in the segment of special qualities, to which we allocate 30%.
Distribution of income

by final product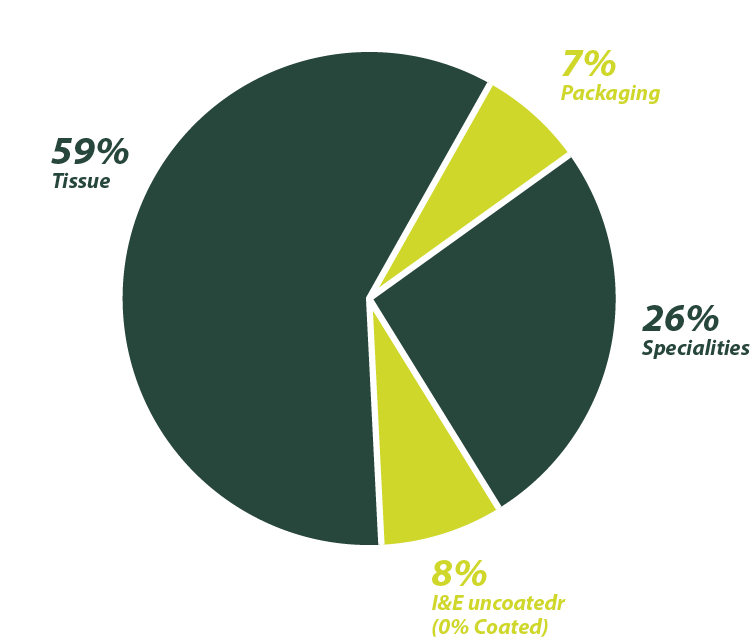 Distribution of income

by geographical markets